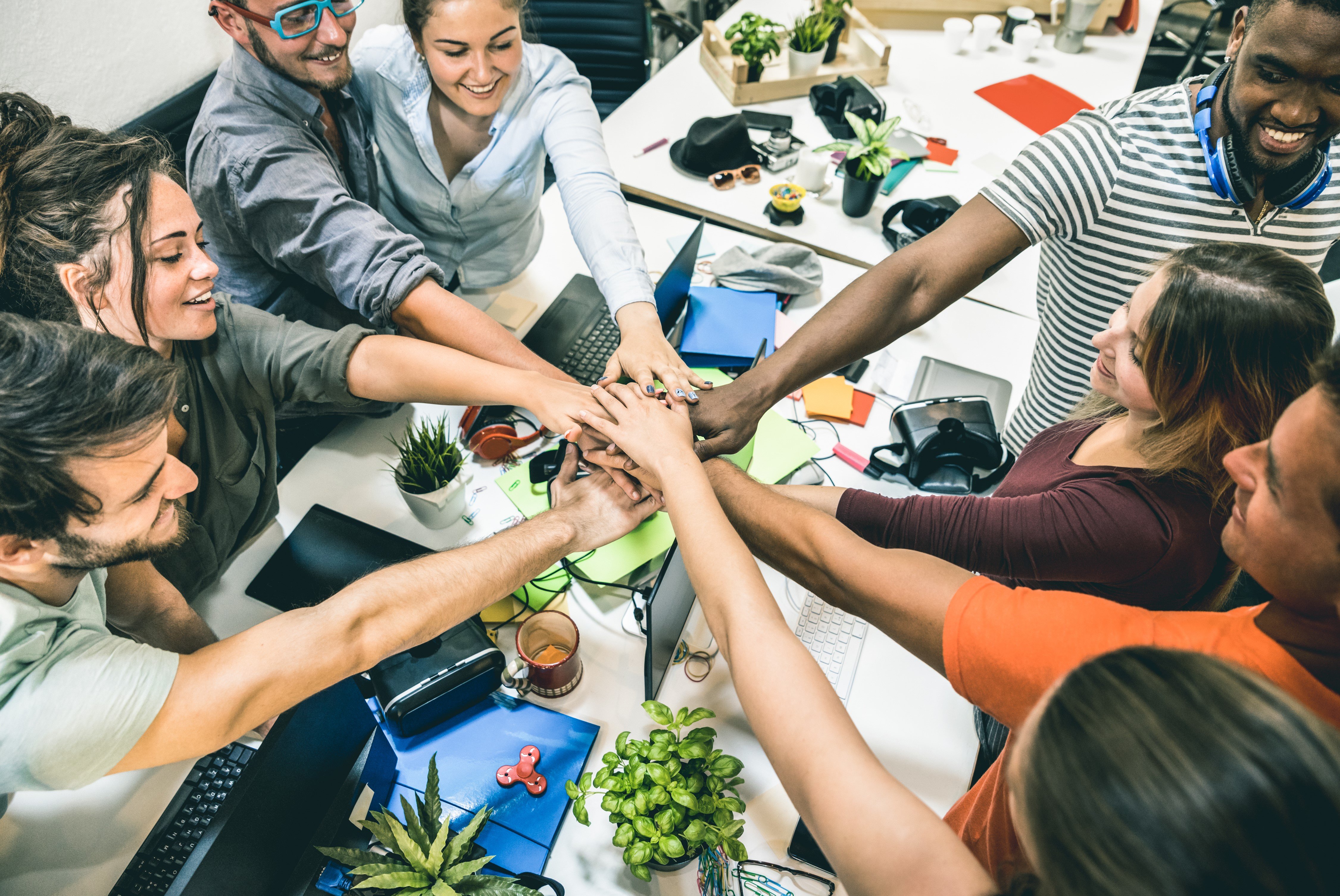 HR is a function of a business which is commonly misunderstood. From attracting and retaining talent and mitigation of HR-related risks to talent mapping and employment law, HR is critical to the stability of any organisation.
In our latest blog, we reveal why entrepreneurial technology businesses should make HR a priority from inception.
Congratulations! You have created an innovative product, set-up your business, and moved into your premises; you may even have received Grant or Seed funding.
You're probably also attempting to recruit new employees, process the payroll, deal with HR-related issues as they arise and conduct onboarding – all of which you have neither the time nor the experience to manage adequately.
Quite rightly, you cannot justify allocating scarce resources to recruiting a full-time HR person, so you continue to muddle through. But wouldn't you prefer to be innovating and growing the business?
Related | Outsourcing HR provides real value to growing technology companies
These challenges are common; the burden of these administrative responsibilities probably means that HR is relegated to a lower priority. This may be the solution in the short-term, but it will undoubtedly cause problems in the future.
HR for startups: what exactly is it?
HR does not need to be a department or indeed a dedicated person. In the energetic environment of a startup, the part-time guiding hand of an HR professional on an as-required-basis is all the startup needs:
Take responsibility for the mundane day-to-day HR administrations tasks.
Determine the type of talent presently required and what is needed in the future.
Manage the recruitment, development, and retention of new and existing talent.
Ensure the business has a competitive benefits package.
Mitigate HR-related risks and minimise legal exposure.
Common misconceptions: How to avoid getting it wrong
Although HR is a core business function in larger organisations, many founders are still unclear about how effective it can be to an early-stage company from the get-go, for example:
The CEO may think they can complete HR tasks alongside their day-to-day responsibilities without incurring any additional expense, unaware of the opportunity cost of time spent away from innovation and growing the business.
Leaders may consider HR to be the function that prevents them from pressing ahead with plans. On the contrary, HR professionals can push the business forward when they are conflict-averse and pull founders back from legal issues.
If the CEO underestimates the benefits associated with an effective and efficient onboarding process, the disruption this may cause could damage morale.
Whilst hiring like-minded people in a personal network is a good idea and a cost-effective tactic, if not careful, it can lead to informal recruitment processes, inconsistent employment terms, a lack of diversity and an unbalanced workforce.
A CEO may not be aware of the negative impact a disruptive employee has on the business, not just in terms of cost but also the impact such disruption may have on time.
Related Article | Employee disputes don't just happen to big companies
How to access HR on a budget without losing your flexibility
HR encapsulates far more than just hiring and firing employees; it supports the organisation in the delivery and execution of its strategy and provides a solid foundation upon which the business can scale.
The most cost-effective way of sourcing an HR professional that has experience of supporting startups is through an Outsourced HR services provider, like Isosceles.
How can Outsourced HR Services benefit your startup?
Outsourcing HR could help a business in many areas, including:
HR administration – The outsourced company can take responsibility for payroll, compensation, and training and development. This structure can help to attract and retain employees and protect brand image.
Talent acquisition and retention – Many founders would agree that their greatest assets are their employees. Outsourcing HR will help a business to recruit and retain the right people and invest in continuous learning and professional development.
HR and the law – Dealing with the fluid nature of employment law can often involve what may seem like an endless amount of time and funds. Outsourcing these HR challenges can unlock resources, allowing CEOs to operate more strategically and focus on revenue-generating activities instead.
Team building – Through team-building activities, direct engagement with employees and clear objectives, outsourcing HR can improve team morale and create efficiencies in the flow of information between employees.
Preparation for Exit – Founders of entrepreneurial technology businesses may also have an exit strategy. However, entrepreneurs may have underestimated the level of work involved in preparing a company for an exit. Using an HR professional allows entrepreneurs to maintain the existing business during the transition and have the required HR processes and procedures in place to meet legal obligations, reassure investors and achieve business objectives.
Related Article | How to survive HR due diligence
Final thoughts
Outsourced HR is more than just managing the mechanisms of day-to-day HR administration; it presents a real opportunity to generate an impactful contribution.
People are a company's biggest asset, so it's important to have a sounding board by using an experienced HR professional who will be able to find solutions to complex people problems.
Founders need to recruit people who exemplify the company's culture. Implementing solid HR practices from the get-go will help leaders to achieve this objective and preempt 'what if?' scenarios.
Turning to an external source to bolster growth may fill some business owners with trepidation.
At Isosceles, we have a proven track record of delivering cost-effective and comprehensive outsourced HR services to startups; combining the systems, people and expertise you need to run a compliant HR function.