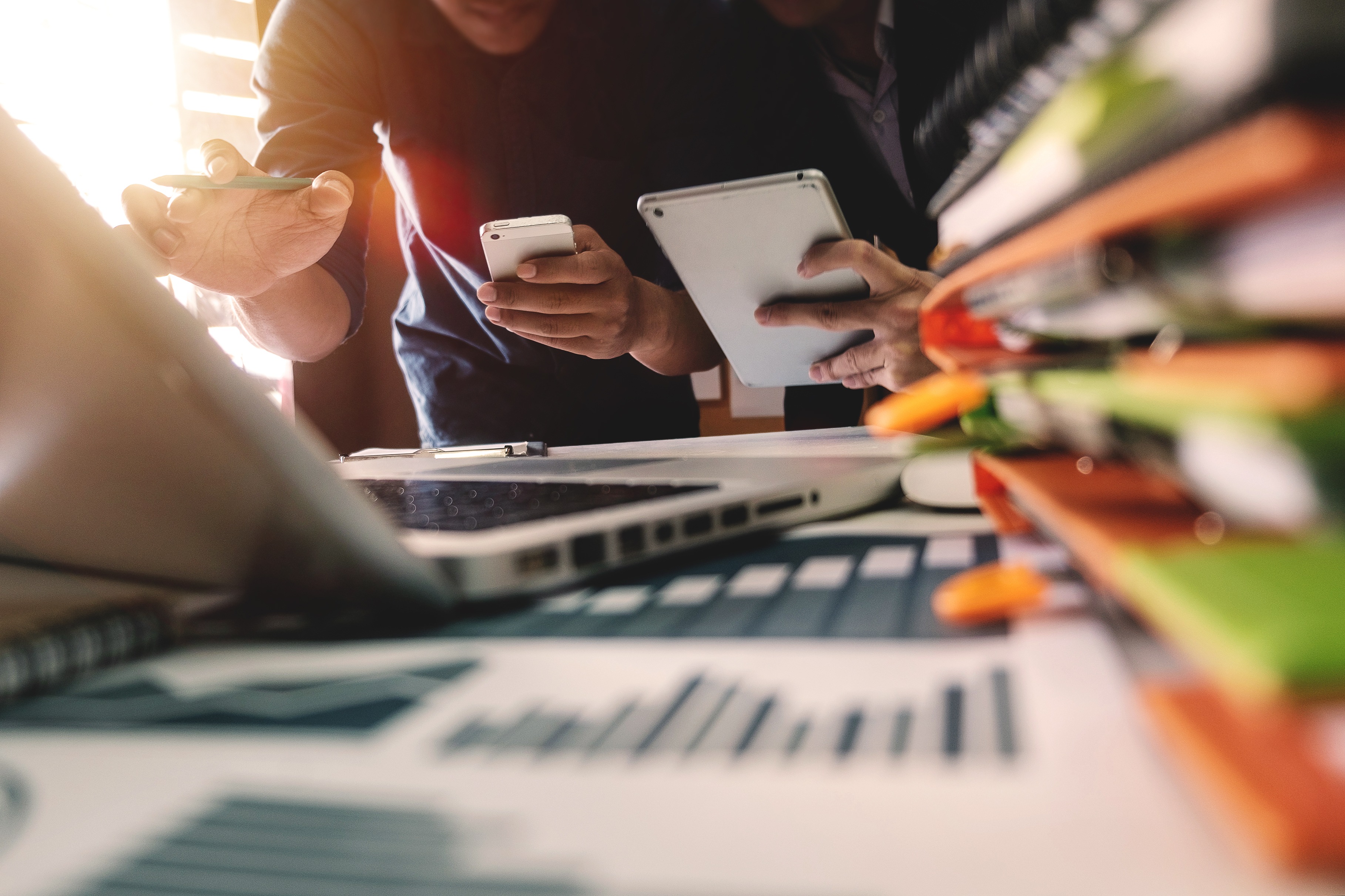 There is no getting away from it; a full-time finance director is a prohibitively expensive resource for most early-stage technology businesses. So frequently in the early days, the Founder handles the strategic financial challenges, and a financial controller or finance manager (or indeed office manager) keeps Companies House and HMRC happy as well as getting the invoices issued and the bills paid.
Nevertheless, the business will eventually outgrow these accounting arrangements and need a deeper more experienced financial perspective within the finance function. But what is a part-time FD?  Why is a start-up FD different?  Why do you need one and how do you find one?
When is the right time to appoint a start-up FD?
The point at which this need arises will vary from business to business but, the question a founding technology entrepreneur should ask themselves is not "how long can I cope without an FD?" but "how quickly could I benefit from the involvement of a part-time FD in my business?"
In reality, however, most entrepreneurs seek the services of an FD because they have hit one of the following problems!
Lack of strategic financial management skill
How much financial management skill do you have and how much time can you afford to spend on this? Even if you are accounting and finance literate, every moment you spend on the finances is a moment you can't spend doing what you do best – growing the business.
Poor cashflow
Managing cash flow during the pre-revenue and early-revenue generating years is often easier said than done, and poor cash flow management can quickly bring a business to its knees – even a profitable one!
A start-up FD will create a cash flow management strategy to enable the business to accurately appraise the cost of business spend and the impact in the broader organisation.  Cash flow management is not only about when the money runs out.
Having said all that, even the best cash management strategy cannot always prevent cash running out and a good start-up FD can draw on previous experiences to manage priorities and put appropriate measures in place, to ensure the cash runway is as long as possible.
The business needs investment
One of the major challenges that founders encounter is that raising a round of funding often takes more time than they expected. Convincing lenders to invest thousands, and potentially millions of pounds into their company is not a simple task.
Not only do investors usually require a financial portion of the business, but also a say in how you run your business. They will take comfort from an experienced hand steering the financial path; sometimes access to a Finance Director is a pre-requisite.
A start-up FD will:
Understand how a funding round works and more crucially have been through the process before.
Can assess the business and determine when it is ready to raise investment.
Guide you as to the most appropriate type of funding (Crowdfunding, Private Equity or VC funding or perhaps even a grant).
Prepare the appropriate financial information to be shared with potential investors before any raise.
Be the point of contact for financial matters during due diligence.
Liaise with investors post-investment.  It's easy to underestimate how much time this will take.
Inadequate management reporting
A key challenge for a fast-growing company is to structure the chart of accounts in such a way as to generate meaningful management information not only now but also in one, two and three years' time.  Trying to unpick a year's worth of transactions and reshape them to provide new information is a painful process.
A start-up FD will:
Understand what is relevant information for the business to have at its fingertips now
Know what information will be critical in one, two and three years.
Be able to structure the finance process, so the required information is readily available and straightforward to create
What does the part-time start-up FD look like?
First and foremost, the part-time start-up FD is a qualified accountant who has experience of working with start-ups.  Essentially, they know that this stage of the company's evolution is different.
They bring a wealth of experience from lessons learnt for company 'A' and apply to companies 'B' and 'C'.
The Isosceles part-time start-up FD brings a network of contacts, and the team of finance professionals to support them, if required.
In public, they will support the CEO and the leadership team but have the confidence to privately test and challenge as a critical friend.
They are inquisitive; only when they understand every part of the business can they assess what drives profitability.
They can assess and manage the risks to the business, e.g. cybersecurity, Brexit, supply problems, customer issues, talent acquisition challenges.
They know the numbers; they can clearly articulate them in words that the audience (be it the CEO, stakeholder or investor) can understand.
The start-up FD will roll up their sleeves when required and perform any finance task within the finance function.
They often play the 'bad cop' delivering bad news to staff, customers and suppliers allowing the founder or CEO to maintain their relationships.
They know when there might be a problem.  Expanding into new territories and markets, for example, brings unknowns and an experienced start-up FD will have a sense of when to hold back, what the potential issues will be and when to take advice.
Finding a start-up FD
If your business is going to leap from start-up to scale-up, you need the right resources and the right foundations to build on. Moreover, a big part of this is about creating a viable business model that has the efficiencies, financing and the systemised processes needed to scale.
(Image Source: Shutterstock)